The Launching of Kumon Philippines' Education and Parenting Seminar To Maximize Children Potentials.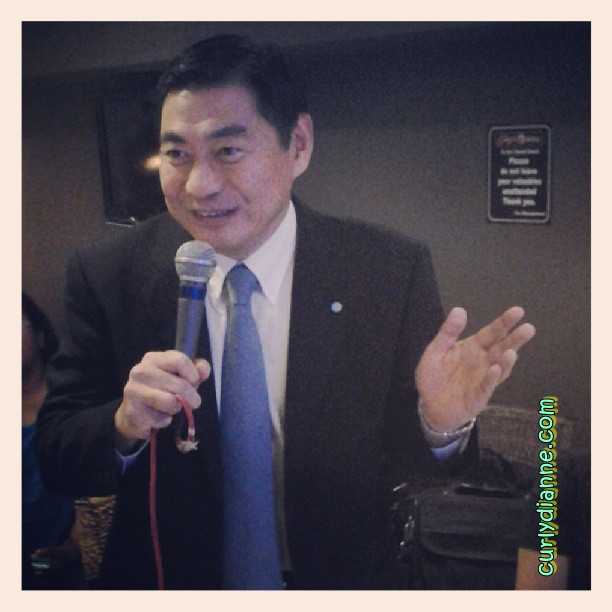 The launching of Kumon Philippines' Education and Parenting Seminar (KPEPS) / Press Conference held last July 13 at SM City Pampanga. The main goal of this seminar is to maximize the children's potential like what Kumon Philippines have right now wherein they use education as a vessel for nation building and helping develop children into contributing members of our community. This is the 6th year of KPEPS and in this year, Kumon Philippines has chosen to present "Good Enough Parenting".
Spotted in this conference is Mr. Tadeshi Nakatsuka, President of Kumon Philippines Inc. who encourage parents about the importance of education in Kumon way. One of the main factors why Kumon students succeed in their Kumon journey is the involvement of parents not just in their assignments but to seeks to partner with parents in the serious responsibility of raising their children.
Learn more about Kumon:
What is Kumon?
Is an after-school supplemental learning program that considers the individual needs of each student with academic advancement through self-learning as it's main goal.
The Kumon Method makes use of worksheets that have been designed to enable the children to progress in small steps and study at the level most suitable for their academic ability.
Kumon Method benefits the students not only the ability of self-learning but will gain their confidence and motivation to take on the new challenges. Aside from academic abilities that students develop through Kumon, they will also acquire qualities such as discipline, confidence, good learning habits and independence.
Mr. Francisco Enrile, a Licensed Good Enough Parenting Facilitator talked about "Good Enough Parenting" through a Movie Therapy that will show how to meet the core emotional needs and provide parenting that is good enough to prevent "life traps" from developing in their child / children.
What is "Good Enough Parenting"? – Research has shown that when core emotional needs are not met during the formative years of a child, "life traps" (schema) will develop. The core emotional needs are: Connection and Acceptance, Healthy Autonomy & Performance, Reasonable Limit, Realistic Expectations and Spiritual Values & Community.
The next seminar of Kumon Philippines' Education and Parenting Seminar (KPEPS) will be held in SM City Iloilo this coming August 3.
KPEPS aim to educate and enlighten parents on the different topics that will aid in raising a responsible and happy child.
I'm planning to visit their Makati branch now to learn about their program and for sure my baby will benefit on it if I enroll him.
Kumon Philippines' Education and Parenting Seminar and Good Enough Parenting would like to thanks Ms. Susan Montealegre of Alegre Events, URC, Nissin and Piatos, Guard Insect Repellant, Our Home and Faber Castell. The event managed by Alegre Events.
To learn more about KUMON; please visit their website at http://ph.kumonglobal.com/.