Proactiv: Tips on How to Achieve Acne-Free, Summer Ready Skin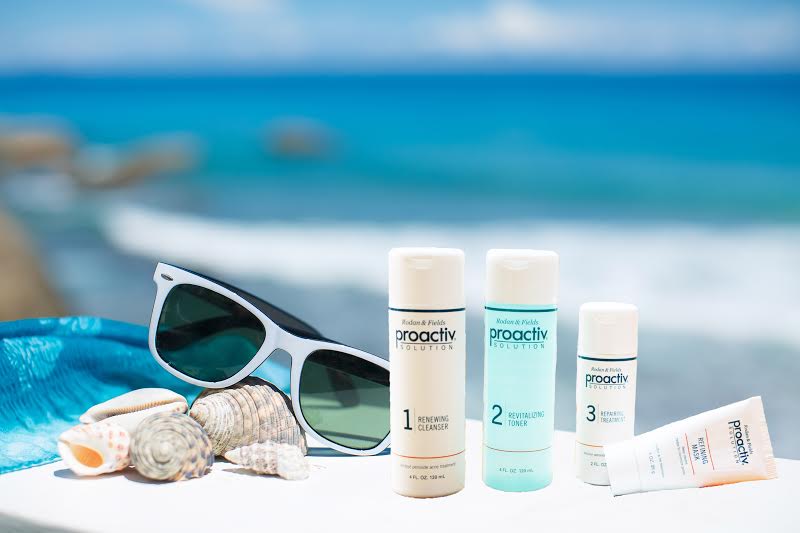 Summer is not yet over and to have an acne free, summer ready skin – check some of this tips:
Heat can cause acne and its complications.
The sweltering temperature can cause sweating, which when mixed with excessive oil, dirt and bacteria on skin will clog pores and lead to breakouts.
You can use Proactiv Solution, the leading anti-acne treatment product which is safe and effective for almost everyone. It can help prevent facial blemishes from becoming a larger skin problem.
So how Proactiv can address Acne?
Proactiv's mild formulations gently exfoliate your skin, remove excess oil and deliver powerful acne-fighting medicine. Its acne-care system can work alone or in combination with a dermatologist's prescriptions, and now with micro-crystal medicine for fast pore penetration and instant acne-fighting action.
Achieve Acne-Free, Summer Ready Skin as easy as 1-2-3.
You can use Proactiv product in less than five minutes a day.
Easy to make it an essential part of your daily skincare regimen.
It's oil-free formulation is designed to absorb excess oil to help give your face a more mattified appearance while helping to assist the skin in the fight against acne.
Helps the skin to remain soft, smooth and hydrated without looking or feeling greasy.
Here are the products to have an Acne-Free Skin:
Step 1: Renewing Cleanser
This medicated Renewing Cleanser is made with exclusive micro-crystal benzoyl peroxide – featuring smaller, finer particles designed to quickly penetrate pores to start killing acne-causing bacteria on contact. Tiny exfoliating beads gently remove dirt, excess oil and dead skin cells to help keep pores from clogging.
Step 2: Revitalizing Toner
A refreshing, alcohol-free toner helps remove impurities and excess oil so your skin looks and feels clean, soft and refreshed – not tight and dried out. Soothing botanical agents gently balance your skin tone.
Step 3: Repairing Treatment
The repairing acne treatment is a feather-light medicated treatment that gets deep into clogged pores faster but is designed to be gentler on the skin. It's an oil-free formula that's safe for your entire face.
Bonus: Refining Mask
A rich, deep cleansing mask uses sulfur, a proven acne blemish-fighting ingredient that reaches deep into the pores, heals existing blemishes, pampers inflamed skin, and softens and refines the skin's texture.
To order and know more about Proactiv and it's products, visit their website at: https://my.proactiv.com.ph/.